2022-04-13 14:54
10 Footballers Haircuts Quiz
10 Footballers Haircuts Quiz
You don't usually expect fashion battles on a football field, even more so a battle over a haircut. But that's exactly what happened during a survey conducted by CopyBet last month.
Try our quiz to test your knowledge of famous footballer haircuts.
Kevin Keegan's perm, Sir Bobby Charlton's comb-over, and Ruud Gullit's dreads were named among football's most memorable haircuts.
Despite the fact that some hairstyles are still talked about today, they do not always reflect the best of fashion sense. Fans still remember Chris Waddle's infamous mullet, but when it comes to copying the style, they chose other examples.
The list of most copied haircuts starts with David Beckham's curtains and Cristiano Ronaldo's sexy tramline undercut. Two out of ten barbershop customers request these two famous trims, while Jack Grealish's undercut has been a popular choice for 17% of fans. And 16% have even gone as far to get Freddie Ljungberg's controversial red mohawk from his days at Arsenal.
According to a salon manager in Greater London, clients often ask to copy the haircuts of their favourite footballers, especially around World Cup and Euros.
Oddly enough, one of the most popular reasons to do the footballer's haircut is because of a bet! To preserve your pride and avoid such punishment it would be much safer to bet on a football game's outcome at CopyBet's Sportsbook.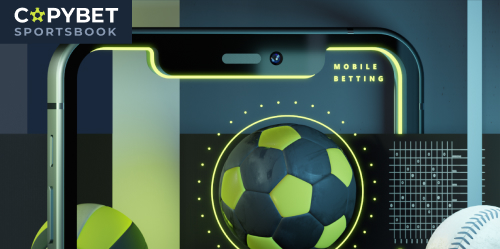 SPORTSBOOK
LIKE NO OTHER
18,000 sports events daily
In-Play & Pre-Match
Explore a variety of sports markets. Bet on football, tennis, rugby, and everything in between.
Build your unique betting strategy with CopyBet's Sportsbook and all the benefits it has to offer.
TOP 10 MOST MEMORABLE HAIRCUTS IN FOOTBALL
Kevin Keegan's Perm
Sir Bobby Charlton's Comb-Over
Ruud Gullit's Dreads
David Seaman's Tail
David Beckham's Mohawk
Chris Waddle's Mullet
Marouane Fellaini's Afro
Edgar Davids' Dreads
David Beckham's Cornrows
Freddie Ljungberg's Red Mohawk
TOP 10 MOST COPIED FOOTBALL HAIRCUTS
David Beckham's Curtains
Cristiano Ronaldo's Sexy Tramline Undercut
Brazilian Ronaldo's protractor-like haircut
Jack Grealish's Undercut (with Alice band)
Kevin Keegan's Perm
Zlatan Ibrahimović Hair Bun
Freddie Ljungberg's Red Mohawk
Paul Gascoigne's Bleached Crop
Sir Bobby Charlton's Comb Over
Olivier Giroud's Half-shaved Hairstyle
---
Best wishes,
CopyBet team