2022-03-02 12:29
CopyBet at IGB Affiliate London 2022
CopyBet at IGB Affiliate London 2022
Exciting news – for the first time since 2020, the largest event in the gaming industry, iGB Affiliate 2022, opens its doors in London this April. Whether you are a beginner bettor, an experienced Tipster, or an affiliate looking for a great programme, iGB Affiliate London 2022 is a must-attend event that has a lot to offer you. Dig into details to learn more!
The last time we had a chance to enjoy the event was two years ago, and since that date, a lot has changed in the gaming industry. For thousands of people, iGB Affiliate 2022 is the ultimate chance to overview the evolution of gaming over this period. Of course, we at CopyBet, couldn't miss the chance to attend. There is one more reason for us to be buzzed - in 2022, we are participating in the iGB Affiliate 2022 exhibition, where we are happy to present our amazing offers.
Since our previous participation, we have been working really hard to improve our one-of-a-kind platform for sharing and copying bets. iGB Affiliate 2022 exhibition is a chance for us to show our progress.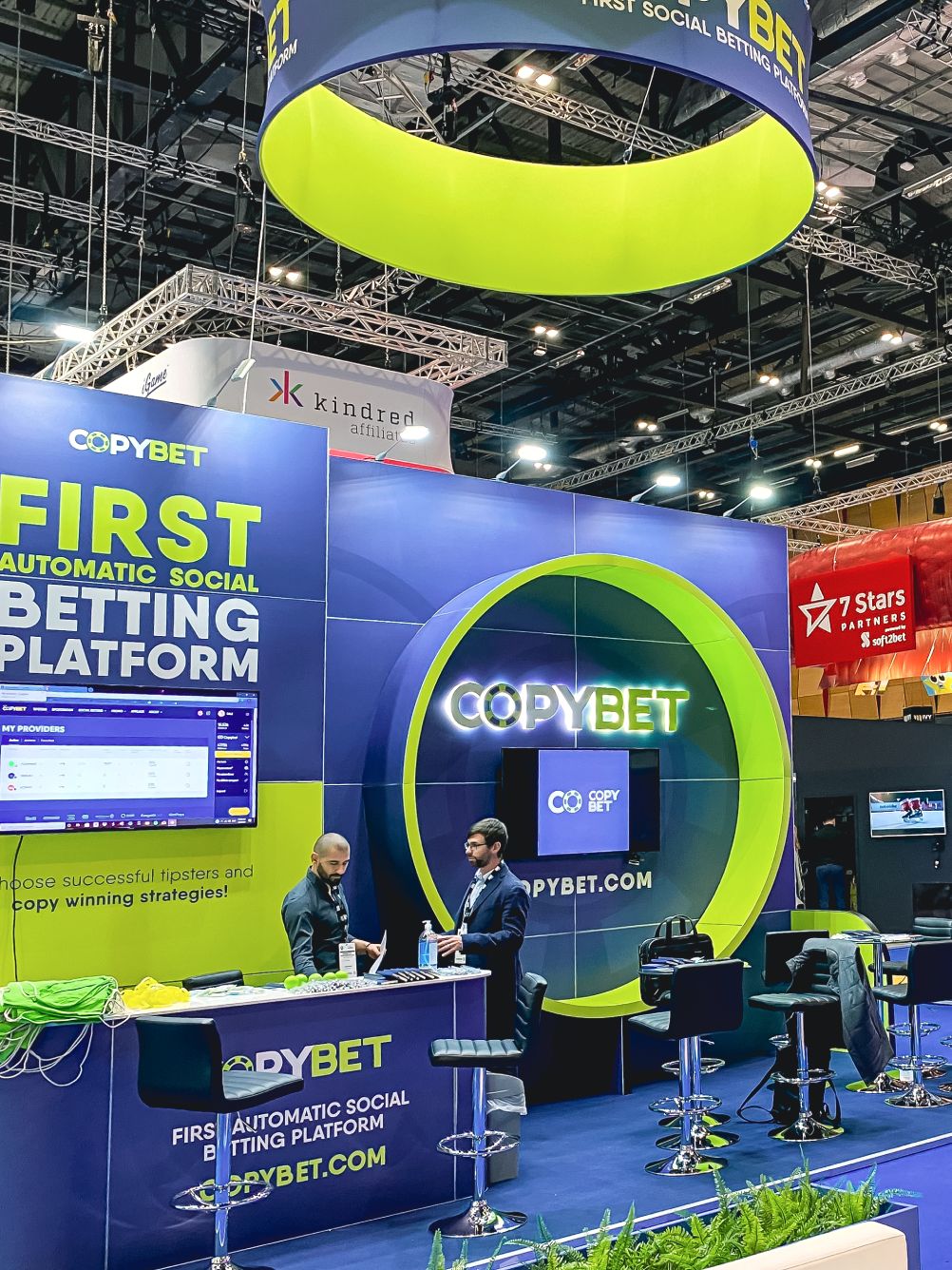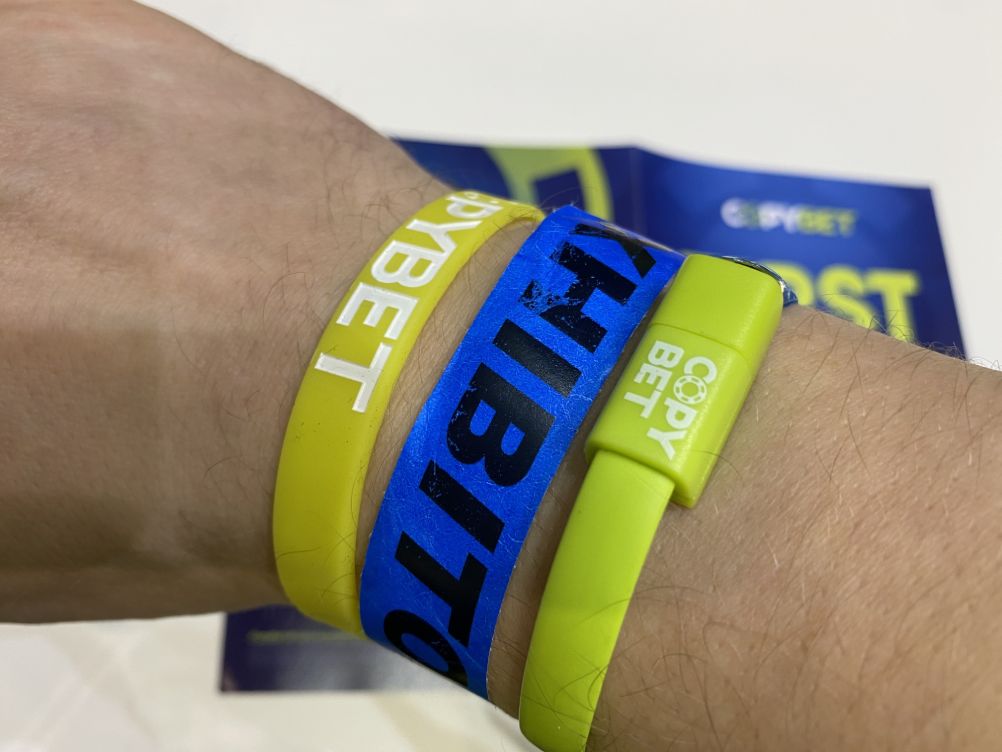 For you, this is a perfect chance to take your betting experience to the next level. Taking part in iGB Affiliate 2022, you will not only enjoy a massive exhibition but also participate in high-informative seminars, awesome parties, and so much more.
What is iGB Affiliate London 2022?
Launched in 2006, iGB Affiliate London 2022 takes place annually and is known as the UK's premier recognition platform in the online gaming industry. In the course of several days, the event serves as a powerful network for thousands of gaming experts, speakers, sponsors, and affiliates.
In 2022, iGB Affiliate London 2022 offers an impressively versatile program:
Enthralling presentations and conferences with a wealth of exclusive insights from gaming experts.
A huge exhibition (just so that you imagine the scale - in 2022 it expands to 3 massive halls at ExCel and can deliver up to 7,000 visitors). More than 200 exhibitors will present you with unique offers, including the benefits you can get with CopyBet.
The iGB Affiliate Awards show, where you will see first-hand top innovators in gaming and indulge in the luxury atmosphere of Opera hall. It is worth mentioning that CopyBet is on the shortlist for the iGB AWARDS 2022, so we would be happy to see you among those supporting us.
Uncontested networking parties, where you will meet a lot of interesting people of the industry, build new business connections, and just have a lot of fun.
---
CopyBet - the favourite of iGB AWARDS 2022
In 2020, being the IGB AWARDS 2020 nominee, we tried hard to make the maximum contribution to the iGB show, and it was so much fun: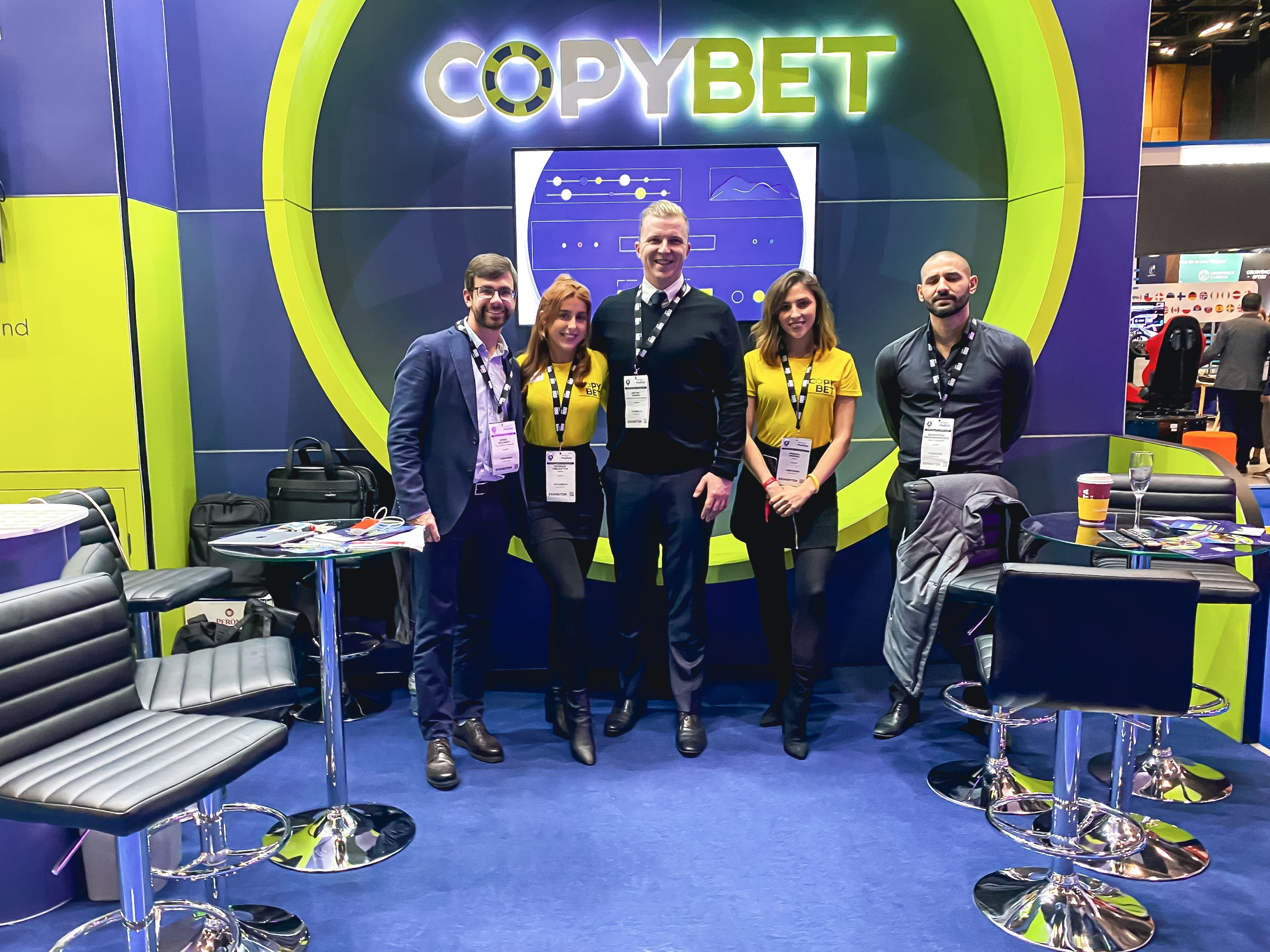 In 2022, this is the third time we are nominated and more than that, CopyBet got onto the shortlist for the Innovation Award. It makes us feel honoured and excited and we do our best to justify the trust of people rooting for us. This is the moment when your support and appreciation are priceless. So don't hesitate to come to our stand S-E350 to say hello, and of course, root for us at the iGB AWARDS 2022 ceremony.
Date and Program:
The next edition of iGB Affiliate London 2022 is taking place from Tuesday 12 April to Thursday 14 April 2022, with the main exhibition taking place on Wednesday and Thursday.
Date:

12-14 April 2022
Address:

Excel London, One Western Gateway, Royal Victoria Dock, London
Stand:

S-E350
---
Program:
Pre-registration badge collection and welcome networking drinks

iGB Affiliate London 2022 Exhibition & Conference Day 1, iGB Affiliate Awards and iGB Official Party

iGB Affiliate London 2022 Exhibition & Conference Day 2; Closing Networking drinks
Want to know how to become a part of the event? It's a no-brainer! Just register at the iGB Affiliate London website, print your ticket (it will contain all necessary information), and come to Excel London. Remember, to find CopyBet at the iGB exhibition 2022, come to the stand S-E350. See you there!
REGISTER
Best wishes,
CopyBet team